Here you will get a summary from the economic program third year when they were in the United Kingdom. Written by the students.
Day 1
The Swedish Chamber of Commerce
During our first day in London we visited The Swedish Chamber of Commerce in the U.K. We got a lecture about what their work and then we asked some questions. The Swedish Chamber of Commerce helps Swedish companies get established on the British market. The Chamber is not owned by the state, it's privately owned by several big Swedish companies.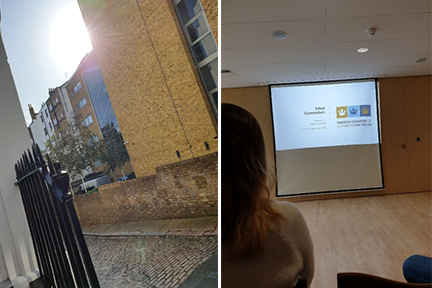 Day 2
Richmond University
On our second day in London we visited Richmond University, we travelled by different trains to get there. When we arrived, we were welcomed by a student councellor called Felicity and she told us about the program of the day. Through the whole day we listened to lectures from many different and interesting people, for example we got to listen to a professor who told us important things about Economy. We also enjoyed our lunch in the Richmond University cafeteria.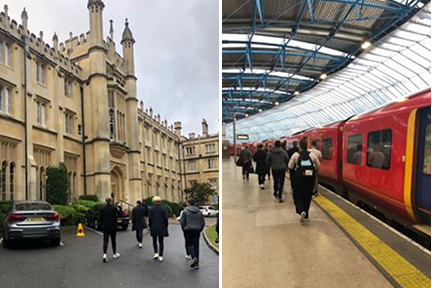 Day 3
Hult International Business School
On the 3rd day of our London trip we went to Hult International Business School. We got well taken care of by Annie, who followed us the whole day. She made a presentation of the school and different education programs they offer. Then she showed us around at the campus and – of course – tried to convince us to apply for studies at the school!
After the visit at Hult, we had the luck to try real British afternoon tea, at the British museum. We sat in a very luxurious environment while we got served tea and big towers of afternoon-tea-plates. The plate-towers were filled with cakes, scones with clotted cream and jam, and a variety of sandwiches. We think that trying traditional afternoon tea was a very delightful experience, especially with such quality. It reached above our hopes and expectations, and we are very happy that we got to try it. Thank you!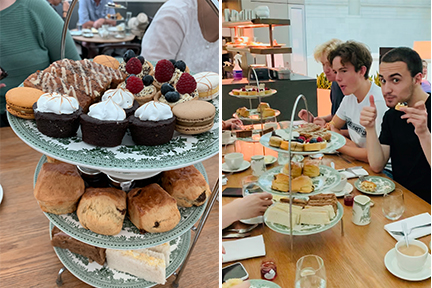 Day 4
Accenture
We visited the management consulting company Accenture, where William Ranby welcomed us and told us about Accenture as well as about his journey from Sweden to employment at a major company in London.
Accenture provide services for their clients across five different businesses. Their strategy department deals with planning and getting new ideas for their clients. At the consulting department they do just that, they consult their clients and help them deal with problems they face. At "Accenture Digital" they help companies digitalize their systems and work flow. And at the technology and the operations departments they do the "manual labour" like call centers, coding and such.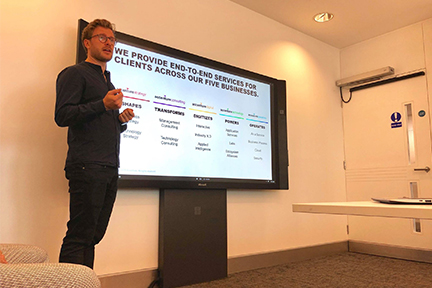 Best regards EK17